Massage Therapy With The ProActive Clinic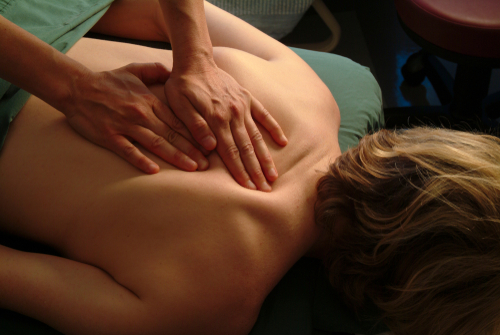 Massage therapy, once seen as a fringe approach to patient treatment, has gained tremendous popularity. It is now one of the most mainstream ways to relieve tension, increase circulation, reduce stress, improve sleep, and relax the body. At The ProActive Clinic Chiropractic & Sports Medicine, our friendly and caring licensed massage therapists (LMTs) will help melt away your tension and bring a little more ease into your day.
Postage therapy is a powerful, yet relaxing, treatment method often prescribed by medical doctors to treat a variety of pain disorders. Whether you have tense muscles that need a release or if you are suffering from extensive muscle or nerve damage resulting from an accident, massage therapy can bring you the relief you've been longing for. Book with us for massage therapy in Redondo Beach, CA, and begin your healing journey today.
Benefits of Massage Therapy
When you get a massage with a professional LMT, you can look forward to reaping many rewards.
Massage Therapy Relaxes the Body
When we're chronically stressed out, the body starts producing unhealthy levels of cortisol, a hormone that causes a variety of problems such as sleeplessness, weight gain, and headaches. Fortunately, massage therapy can reduce cortisol levels, which sets the body into a relaxing recovery mode.
Massage Therapy Lowers Blood Pressure
Regular sessions of massage therapy are usually accompanied by a healthy drop in blood pressure levels. Some studies have even found that massage therapy can reduce both lower and upper blood pressure if delivered consistently. It can even minimize trigger sources of tension, hostility, anxiety, and depression.
Massage Therapy Improves Circulation
Massage therapy brings many benefits besides the immediately apparent ones. One of the snowball effects of getting proper and regular massage therapy is improved circulation. It is easy to understand how this works; a good massage can let any stiff, damaged, or tense muscles receive the oxygenated blood they need for rejuvenation.
Massage Therapy Improves Posture
While the cause of muscle and neck pain can stem from various reasons, poor posture is often the culprit. Incorrect posture while sitting or standing can result in chronic back pain, causing you to miss work days and other activities in your life.
The additional strain can lead to pain, spasms, hip muscle tension, etc. Massage therapy can help in these cases by restoring proper alignment. The muscles are loosened and relaxed during treatment, allowing much broader freedom to the joints.
If you're looking for a friendly and capable LMT near you, then book with one of our team members! Our services are bound to have you feeling relaxed, refreshed, and recovered.
A Whole-Body Approach
One of the best physical therapy clinics near you for injuries and pain disorders, The ProActive Clinic takes a comprehensive approach to its treatment plans. If you're looking for a sports injury chiropractor near you or a traditional chiropractor in Torrance, book an appointment with us today!