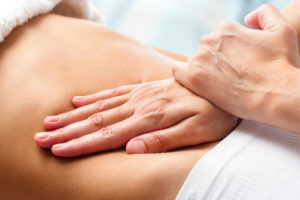 You may have heard several parents asking why they need to take their child to a chiropractor. In a nutshell, doing this enables ensuring the kid's spine is properly aligned. Children who have properly aligned spines have better chances at staying healthy.
Most kids go through a number of frequent falls and micro traumas beginning right after they start to crawl. Chiropractic therapy and adjustments reduce the physical stresses that most children endure throughout their lives, and allow them to be a lot healthier than kids who aren't tended to in this manner.
As you probably know, the spines of almost all children undergo rapid development during the first 10 years. Some events such as long hours of sitting, wearing backpacks, poor posture, and getting injured while indulging in sports, can create misalignments or spinal subluxations in their spines, arresting proper development and effectively depriving them of good quality of life.
These misalignments or subluxations can put immense pressure on the nervous system, for one. If the nerves or nervous system don't functioning properly, the kid may suffer serious issues with his or her muscles, organs, and other body parts. Some of the most common issues found in kids with spinal subluxations are frequent colds, hyperactivity, poor posture, bed wetting, stomach ache, ear infections, asthma, and colic. This is where an expert chiropractor can be of great help.
Chiropractors generally make a few gentle and safe adjustments to realign the spine of your kid with specific contact points, which in turn considerably reduces the immense pressure on the nervous system of your kid. Such safe adjustments help the body to heal, and even reduce the chances of developing serious health disorders.
Newborn babies usually experience birth trauma, which is why it is best to seek the help of a chiropractor right after the birth of your baby. In fact, some healthcare providers claim that parents should consider making chiropractic adjustments even before the baby is born. If the mother has a properly aligned pelvis, then it will help her with giving a safe vaginal birth to the baby. If the pelvis of the mother is not properly aligned, it may cause stress to the nervous system, and damage to the spine of the baby.