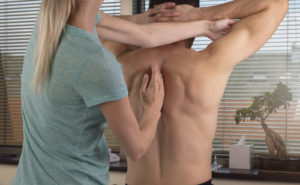 Chiropractic therapy or treatment is a non-surgical alternative to most of the disorders associated with the nervous system as well as the musculoskeletal system. In this treatment method, the spine of a person is adjusted manually by health care experts so that it functions normally.
A chiropractic treatment method is really beneficial for people who have issues with spinal cord, be it by birth, because of some disorders, or due to auto accidents. As this is a natural healing process, the side effects or risk factors are less in case of chiropractic therapy when compared to surgical methods or medications. Yet again, it is crucial to consult a credible and expert chiropractor for perfect results. Below are some other reasons that endorse the option of chiropractic treatment method over other surgical procedures.
Enhances Sports Performance
There are some chiropractors, who focus only on sports-related issues; availing their service will be suitable for treating sprains, concussions, strains, etc. In this method, the specialized doctors will manipulate the joints, spine, and soft tissue of the patient in order to speed up the recovery process. Apart from that, they will also give some tips and techniques regarding the sports you play, such as stretching methods that prevent injuries, rehabilitation time frame for better healing of injury, etc.
Cures Headaches
Frequent headaches are common in most people these days that keep them from maintaining a proper lifestyle. The reason for such headaches may be a neck pressure, improper movements, or abnormal head positioning such due to bending over a computer at the workplace, etc. If you go for a chiropractic treatment, it will treat the factors that strain the spine or cause tightness in the back. After a few chiropractic sessions, the occurrence of headaches will be notably less, and even if they do occur, the intensity of the pain will be comparatively low.
Healing Serious Health Conditions
In a chiropractic therapy, the spine of a patient is manipulated in order to heal many underlying health issues. Consider cancer, for instance. Note that some of the common symptoms that point to cancer include musculoskeletal pain or dysfunction, frequent headaches, etc. After chiropractic sessions, the intensity of pain associated with cancer, the occurrence of headaches, and the stress level of patients will be notably reduced. Similarly, it will also improve their sleeping habits, immunity, mood shifts, etc. According to a recent study, 84% of cancer survivors seek chiropractic sessions in order to alleviate the symptoms.