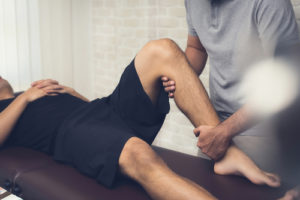 A recent study revealed that approximately 90 percent of all the professional athletes in the world seek chiropractic care to increase their performance potential and to prevent injuries. In fact, all the teams who participate in the National Football League heavily rely on chiropractic therapy. Studies have also revealed that approximately 77 percent athletic trainers have refereed athletes to a chiropractor for treatment or evaluation.
Athletes are not the only ones who seek the help of chiropractic services. Many people consult with a chiropractor when they suffer from back and neck pains. Apart from dealing with body pain and aching, a chiropractor can also help you with musculoskeletal disorders, which in turn allows you to lead a happy and healthy life. Below is how chiropractic therapy and treatment can benefit you, especially if you indulge in physically demanding sports activities.
The Benefits of Chiropractic Care for Athletes
The body of each and every athlete is subjected to an enormous amount of pressure. The rigorous workouts and tough training during match practices might lead to body aches and chronic pain. In some cases, these pains could gradually develop into career threatening serious injuries. Chiropractors make use of several effective techniques to reduce the chances of such chronic pain and aches in athletes. This will also improve the recovery of the athlete and increase his performance in the field.
Chiropractic therapy also helps to counter asymmetry, which is one of the most common culprits behind the pain and injuries in several athletes. Asymmetry occurs when one side of your body is not equal to the other side. This means that one of the sides of your body will be able to sustain strain and stress for a longer period of time when compared to the other side.
If you are suffering from such an issue, then a chiropractor will help you to stay fit by fixing the mobility and flexibility issues of your body. This will help to properly align your body and it may even improve your performance in the field. Besides, the soft tissue massage during the chiropractic therapy session will considerably reduce the tension, which might be the reason for the asymmetry of your body. This will thereby prevent the chances of getting injured during practice or while playing the game.