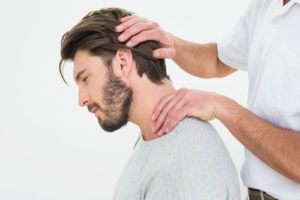 Chiropractors are not medical doctors technically, because they do not hold a medical degree. However, they will be trained well in the field of chiropractic care and will be licensed practitioners. Note that in order to obtain a license, the chiropractors will have to attend and pass an exam too.
Chiropractic therapy uses alternative treatment methods in order to deal with various musculoskeletal issues. Usually, it aims at restoring the movement of the joints of a person by controlling the force to that area by means of the hands of the chiropractor. Spinal manipulation, adjustments, and some other methods are commonly used in a chiropractic therapy.
Things to Know before Availing Chiropractic Services
When you decide to avail chiropractic services, you must expect a physical exam on your first visit. Then, the number of chiropractic sessions that you must attend is determined on the basis of the intensity of your condition. If spinal manipulation will help, the chiropractor will start the treatment on your first visit itself.
Other than manipulations and adjustments, there are many other treatment methods involved in chiropractic therapy. Some of those chiropractic services include relaxation training, treatment methods including ice and heat, exercises, deep tissue work, devices that will help to stimulate the muscle of a person using electricity, etc.
In addition, the professionals will also recommend a proper diet, nutrition, weight loss regime, healthy lifestyle changes, etc., for you depending upon your condition. In short, availing chiropractic services will be ideal for the overall betterment of a person.
Things to Know about Chiropractors
Theoretically, the proper alignment of your body will let it heal by itself, and hence, medications and surgeries will not be required. This approach is used in a chiropractic therapy. This is actually very empowering, as the patients may gain control over their health here, unlike the conventional treatment methods that includes the use of medications.
There is a common misconception amongst people that chiropractors are capable of healing back and neck pain only. Actually, they can heal the pain in any body part, be it the head, jaws, knees, hips, ankles, or pelvis. They usually analyze the whole musculoskeletal structure of a person to find the root cause of the health problem. In fact, chiropractic therapy is intended for ensuring the proper movements of body parts as well as the proper functioning of the surrounding muscles.
Some of the common health issues that can be cured by means of a chiropractic treatment include headaches, generalized shoulder pain, plantar fasciitis, etc. Note that there are many insurance companies, which cover chiropractic treatment charges as well. So, ask your insurance company about the appropriate plans before choosing chiropractic services.