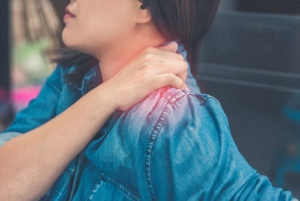 Chiropractic treatment is an unconventional way of treating the mechanical disorders in the nervous and musculoskeletal system of the affected people. It employs a non-surgical approach and chiropractors usually treat their patients using their hands. The main intention of chiropractors is to alleviate the pain and the alignment issues in the body of a person. Hence, they tend to manipulate their spine as well as other parts of the body in order to restore its proper alignment.
This treatment method is known to ease neck pain, headaches, back pain, etc. In addition, it also speeds up the body's natural healing process. Note that every chiropractor will have their own treatment procedure, and usually, they will tailor a method that is perfect to meet the requirements of a patient. Still, there are chances for you to have many doubts regarding this alternative treatment method and chiropractors. In order to help you out with this, below are some of the frequently asked questions about chiropractic treatment.
Is Chiropractic Treatment Useful?
It mainly depends on the type of your health issue. Overall, chiropractic is an effective treatment method and many people now tend to migrate to this alternative treatment option in order to meet their needs. According to a recent study, 35 million Americans including children, adults, and elderly people seek chiropractic treatment.
Chiropractic does not include any drug or surgical procedures, and hence, this approach is considered a low-risk option. However, chiropractic may cause adverse effects in some people such as injury and extreme pain. In most cases, this will be because of inexperienced chiropractors. Hence, make sure that the chiropractic therapist that you choose is licensed and board-certified.
Is it Necessary for your General Practitioner to Recommend Chiropractic Therapy?
It is not necessary that you should avail chiropractic treatment only if your Doctor suggests it, because chiropractors are also primary health care practitioners. However, it will be better if you discuss with your doctor regarding the same so that he/she can give some professional inputs as well.
Although it is pretty easy to find the best chiropractors these days, note that you cannot expect your General Practitioner to refer you to chiropractic therapy in most cases. Regardless, you can just search for 'chiropractor near me' on your phone and choose the best option after checking the reviews.
What is That Popping Sound you Hear during the Chiropractic Process?
If you have gone through a chiropractic therapy, you might have heard a popping sound during the process. It will be similar to that of the sound that occurs when you crack your knuckles. There is nothing to worry about this because the sound is produced when the pressure between the joints in your body change. This will result in the release of a gas bubble, and hence, the sound. However, this happens very rarely.