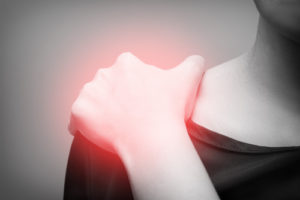 Cold Laser Therapy or Low-Level Laser Therapy (LLLT) is the latest nonsurgical way of treatment procedure that employs light of specific wavelengths to interact with tissues in order to accelerate the healing process. In this treatment method, a handheld device of the size of a flashlight is placed over the injured area of the patient for several minutes based on the size of the injured area as well as the dose offered by the laser unit. The laser light that is emitted from this device can penetrate up to 2 to 5 cm below the skin of a patient for effective healing.
In general, Cold Laser Therapy is also helpful for eliminating pain, swelling, reduce muscle spasms, and enhancing the overall body functionality of a person. This type of treatment will be ideal for people who are suffering from a number of chronic conditions such as arthritis, backache, fibromyalgia, knee pain, tendonitis, etc. Below are some of the potential advantages and disadvantages of Cold Laser Therapy.
Advantages
One of the main advantages of Cold Laser Therapy is that it is a non-invasive treatment method. That is, it does not require any surgical procedures. As a result, the recovery time will be less when compared to other treatment option that requires surgical incisions.
There is no need of any medications in Cold Laser Therapy. In fact, most people choose to avoid medications these days because of the harmful side effects associated with most of them. Apparently, there are no serious side effects associated with a Cold Laser Therapy when it is administered by an experienced doctor.
Disadvantages
The patients will not get relief from their pain symptoms instantly after a Cold Laser Therapy session. Actually, the sufferers will have to undergo a series of treatment sessions in order to resolve their pain symptoms completely. Moreover, the number of sessions depends on the duration and severity of the condition. Normally, it may range from 8 to 30, yet at times, patients will have to meet their doctor at least two to four times a week.
Another downside of Cold Laser Therapy is that there are chances for the old injuries of patients to get worse for a few days after the therapy. However, this will last only for a couple of days in most cases. Other than that, this is an expensive treatment method; patients will have to pay $100 to $250 per session. Most of the medical insurance policies will not cover this type of treatment methods either.