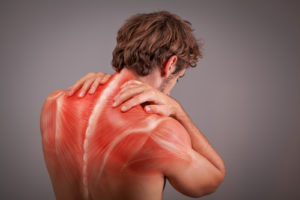 Poor posture can be a dangerous thing if you have it for too long. It can be caused by the many habits that define a person's lifestyle. The average man or woman these days spend a lot of time in bad posture while sitting in an office chair, driving, using their phone, standing, and even sleeping. This gradually becomes second nature and can bring in and aggravate neck and back pain, causing damage to the spine. Cold laser therapy is a great way to fix this and other spine-related issues, but it also helps if you start watching a few things before the problem grows into a full-blown one.
Identify Signs of Impending Back Pain
Poor posture and ergonomics can cause back pain, with this getting worse at specific times of the day. Pay attention to pain that begins in the neck and proceeds downwards into the back, as well as pain that can be expelled when you switch positions. Additionally, be mindful of any changes that cause such pain, like a new car or office chair.
Align your Body Properly
While standing, make sure your weight is equally distributed to the front, sides and back of the feet. When sitting down, use the features of the chair to your advantage. Sit up straight, aligning the shoulders, ears, and hips along a single vertical line. Do not hold any one position for too long, so alternate between sitting at the edge of the seat and supporting yourself against the chair. A balance ball can be just the thing for you, provided you consult a doctor on its use first.
Move around Every Couple of Hours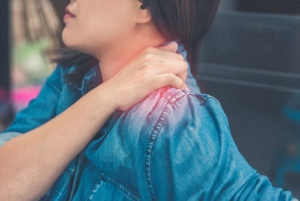 Tired muscles probabilize slumping and slouching, which in turn invite bad posture. This places undue pressure on the back and neck. For a supported and relaxed posture, make sure to change positions often. If you are sitting most of the time, get up and move around every once in a while.
Use Ergonomic Office Chairs
Ergonomic "props" work to take load off the spine, and usually come with adjustable back support. In addition to that, try out portable lumbar supports, footrests, or even pillows. Position your screen so that you are able to work comfortably while maintaining good posture, as well as avoid leaning back or tilting the neck.
Pay Attention to Posture in Everyday Settings
Not only is figuring out ergonomics in the workplace and home vital; it is also highly beneficial in long run. For this, you will need to consciously watch for and find associations between back pain episodes and changing situations. This will let you devise a better way to physically move while doing the stuff you normally do.
Exercise
Exercising regularly lets your body stay conditioned aerobically, and a few selected strengthening exercises can keep the muscles around the back strong. This encourages good posture, which then helps muscles stay conditioned and minimizes chances of injury. Some exercises are aimed at achieving and maintaining good posture, and these bring in a perfect blend of back and core muscle strength to help easily support the upper body.
When Standing, Wear Supportive Footwear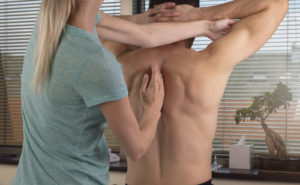 Do not wear high-heeled shoes on a regular basis, since this can mess up your center of gravity. The body compensates with an extra alignment that degrades posture and back support. If you stand for long periods, use a footrest, wear supportive shoe orthotics, or simply place a rubber mat under you to make it more comfortable.
Move Ergonomically
From the ergonomics perspective, even simple activities such as walking or holding a phone require attention to the way you perform them. Avoid injury by maintaining good posture, and walking tall with the shoulders aligned backwards. Avoid awkward movements when twisting or lifting things, and control upper your body weight optimally to keep back injuries at bay.
Set Up Ergonomic Physical Environments
With a bit of time on your hands, you can personalize the place you spend your time in, such as your workplace, home, and car. It may seem inconvenient, but the results are well worth the effort you put in. Correctly positioning your office chair, desk, PC screen, and keyboard can relieve much of the pressure you spine is putting up with on a daily basis. This is also much easier to do than go in for corrective chiropractic treatment and pain-relieving procedures such as cold laser therapy.
Avoid Overprotecting Posture
Keeping up a relaxed posture is vital, and clenching muscles can restrict movement. Since the spine is not designed to be still for long periods, this can cause pain that leads to the limited motion, which moves downwards through the body. People with existing neck or back pain would naturally tend to move less as a way of ensuring they do not suffer further pain, which in turn exacerbates the problem.