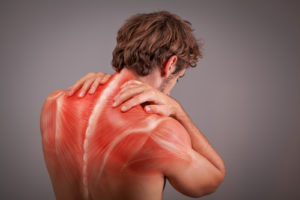 People who work desk jobs commonly get pains in the neck and back. This is one of the things that make physical labor jobs a bit more appealing in the long run because for someone that remains seated in much the same position for hours at a stretch, spinal and muscular problems are almost a given.
This goes to show how your body's position and movements affect you. Following are some ways to combat these issues in a holistic manner.
Spotting Daily Habits
It does not take a chiropractor to know that your daily routine has a number of patterns you could identify from a close look. Repetitive motions and posture are at the center of this. The goal is to figure out the times of day when you sit in unnatural positions and to try to make changes where your body stays neutral at these times. The following questions are pertinent in this regard.
What postures and motions take up the greater part of your day?
Do you sit at your desk with slumped shoulders and your head slightly tilted?
Do you often reach overhead while your body remains turned to a side? Do you lift things at these times?
Do you ensure proper form during workouts? Have you ever had this checked?
Are your nutrition levels up to scratch? Have you been laboring under significant stress lately?
Pain Balancing
Each body has unique needs, so no chiropractor can give out specific advice that applies to you unless you go in for a consultation. That said, there are generic fun activities, which can help you deal with pain resulting from bad posture. One is swimming; it makes a low impact, and forces good posture through the need to hold your head above water.
Another is high-intensity interval training. Here, you focus on achieving an elevated heart rate, something that is possible from half an hour of speed walking.
Chiropractic Care
If you have a spinal alignment issue or think you do, the above activities could only bring temporary relief. Few things would work as well as a chiropractic adjustment, or any other form of chiropractic treatment for that matter. Going in for one is a lot like seeing your dentist, except chiropractic therapy treats issues with your spine to make sure you can function to the best of your ability, and not be assailed by unnecessary pain. Chiropractors also use customized solutions that work well for each patient.