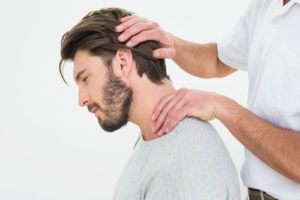 It is commonly believed that chiropractic care only covers the neck and the back. This could not be further from the truth. Chiropractic treatment involves removal of pain from and restoration of mobility in many areas of the body. Comprehensive chiropractic treatment entails the following benefits.
Boost in Immunity
Your immune system needs to stay healthy for it to be able to fight off common bacteria and viruses. A normal person comes into contact with many of these on a frequent basis, but their body naturally repels such organisms. A misaligned spine can take away the ability of the nervous system to control how cells function, causing your immunity to drop. With proper chiropractic care, the spine can be realigned, leaving the immune system better able to combat intruders.
Improved Digestion
Nerves running through the spine have an effect on the functioning of the stomach. Spinal misalignment can set this awry, causing problems such as heartburn, gas, and acid reflux. Chiropractic adjustments help bring the nerves back in place, letting them function properly once again as digestion controllers.
Increased Energy
The tension in the spine is reduced after you have undergone chiropractic treatment. This takes away the pain you had come to think of as normal, and restores energy, which you had forgotten you had. The body is also able to move more freely, and the person begins to feel more vital when throughout the day.
Lowered Blood Pressure
A popular study has shown that a certain type of chiropractic adjustment works on the nerves located in the upper neck, which is greatly beneficial to people suffering from or prone to high blood pressure. Called the "Atlas adjustment," it stabilizes blood pressure.
Better Breathing
Just like every other organ, the lungs depend on nerves travelling unimpeded all the way to the brain. Spinal misalignment can disrupt that this and bring about lung abnormalities, including asthma. Correcting subluxations are a good way to bring down inflammation and help the person regain the ability to breathe normally.
Healthier Pregnancy
Inner body displacements resulting from the significant changes in a pregnancy can put a lot of pressure on an expecting mother's spine. Regular chiropractic care during this period allows ensuring both she and the child stay healthy.