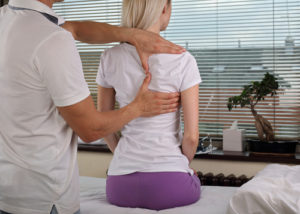 Chiropractic care is a discipline that utilizes the ability of our body to heal itself inherently. The basic idea behind chiropractic treatment is that the proper alignment of the spinal cord and the entire musculoskeletal structure will help the body to heal itself. Due to the absence of drugs and prescriptions and the holistic nature, it is attracting a large number of patients to chiropractic therapy. Apart from chiropractic care for auto accidents, below are some of the health conditions where the therapy is proven to be beneficial.
Sciatica
The ability of chiropractic adjustments to bring relief in back pain is quite remarkable. It offers a better solution to the same when compared to the other treatment methods. Recent studies suggest that chiropractic adjustments resulted in a 72% success rate in dealing with sciatica-linked symptoms. This result came when physical therapy and corticosteroid injections resulted in 50% and 20% success rates respectively. In addition, it was found that active chiropractic manipulations had a much better effect on sciatica patients than the simulated manipulations.
Low Back Pain and Neck Pain
A study on chiropractic care given to patients with lower back pain and neck pain revealed that about 96% of the patients were 'very satisfied' with the therapy. Chiropractic care resulted in a faster recovery than general practice and physiotherapy. Besides, the overall expenses incurred by the treatment amounted to only one-third of that incurred in general practice or physiotherapy. On the whole, a high level of satisfaction is found among patients with low back and neck pain.
Headaches (Tension and Migraine)
Headaches and migraines are the most common health conditions that can be cured properly with chiropractic treatment. One of the features that distinguish chiropractic treatment from the remaining practices is that it can cure headaches and migraine without having to initiate any long-term drug use. This is not only rare but also very crucial as far as the patients are concerned, because it helps them to avoid the trouble of consuming drugs and suffering from the side effects that it may carry. Studies say that the success rate of chiropractic care in treating headache and migraine patient is more than 90%.
Colic, Acid Reflux, and Ear Infections in Children
Chiropractic practices have been proven to be highly effective in combating ear infections in kids, as well as issue like acid reflux and colic. In fact, chiropractic therapy is said to be better than the placebo effect too. This becomes important because the traditional treatment methods for these ailments have become inconclusive and resulted in mishaps too. In fact, there are cases when the patient has reported complete cure of the issue within three months of the commencement of the chiropractic care treatment. The reason behind the huge success of the chiropractic practices is that the brain and the gut of our body are highly sensitive to the neurological changes brought about by the vertebral changes.
Neurological Conditions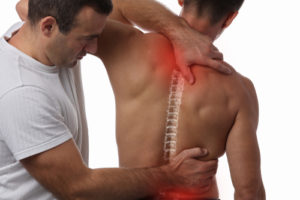 MRI scans reveal that the flow of blood, as well as the spinal fluid, increases drastically after undergoing chiropractic treatment. Furthermore, cerebellar invagination can be reversed, and brain plaquing, which is commonly found in multiple sclerosis patients, can be quickly treated with chiropractic care. The therapy also helps to improve the vertebral subluxations to a great extent, which is the root cause of epilepsy and seizures. What's more, chiropractic treatment has always shown positive outcomes in pediatric patients with upper cervical problems. This has led to a belief that chiropractic care can be the right way to go for pediatric epileptic patients too.
Blood Pressure
A study released in 2007 revealed some startling information about the benefits of chiropractic treatment. The study said that chiropractic therapy had the same effect on the body as the two common drugs that are used in reducing the blood pressure. The patients who received chiropractic therapy underwent a systolic pressure drop of 14 mm Hg and an 8 mm Hg greater drop in diastolic blood pressure. At the same time, patients diagnosed with low levels of blood pressure saw their pressure raised to the optimum level after the treatment. Furthermore, the effects of a chiropractic care session stayed for almost six months, which was much more beneficial than using medications.
Athletic Performance
History is the best proof that chiropractic treatment is closely related to enhancement in athletic abilities. All-time legends like Jerry Rice, Joe Montana, and Michael Phelps regularly went for chiropractic care sessions. In addition, above 50% of the NFL teams have hired at least hired one staff with a good degree of chiropractic expertise. This ensures that they always have access to the exercises, adjustments, and stretches according to their need.
Apart from improving the sporting ability of a person, chiropractic therapy lifts the overall wellbeing of a person too, including everyday functionality and the mindfulness of an individual. Of course, chiropractic treatment is highly effective in treating several sports injuries like back pain, neck pain, strains, sprains, and tendonitis.