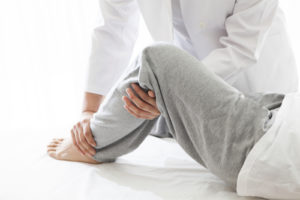 Several parents, especially new ones, often fail to pay attention to the fact that chiropractic therapy and care are critical to the overall wellness of their children. So, if you wish to ensure that your child is physically healthy, then it is best to take your kid to a professional chiropractic therapy session at regular intervals.
A recent study conducted by the National Board of Chiropractic Examiners revealed that over 17 percent of chiropractic patients in the country are below the age of 18. The study also pointed out that approximately 5 percent out of that are kids who are five years old or younger.
It is a fact though that some parents feel a little bit hesitant to take their kids to a chiropractic treatment center because they have heard plenty of misconceptions about chiropractic care for children. However, it is significant to note that taking your children to chiropractic therapy sessions right from a younger age is one of the simplest ways to ensure they are physically healthy. Some of the common misconceptions about chiropractic care for kids are the following.
Chiropractic Care for Kids is New
Since the year 1910, Daniel David Palmer, who is the founder of chiropractic care, has talked about the importance of examining the spine of kids right from their birth to ensure that their spine is free from subluxations. Approximately 80 years later, Dr. Larry Webster, International Chiropractic Pediatric Association, re-established chiropractic care for children as one of the crucial areas of focus. In fact, he founded the ICPA for the sole purpose of helping chiropractors on how to treat kids.
Chiropractic Care is Not Needed for Kids
Several studies have established a connection between various childhood afflictions and the central nervous system. Common health issues in kids like frequent headaches, ADHD, chronic ear infections, and more can be easily treated with chiropractic therapy, which means that discarding the treatment method will not be a wise decision.
Chiropractors Use Same Techniques on Both Adults and Kids
Professional chiropractors who give chiropractic care to kids do not apply heavy pressure on them, but they often apply heavy pressure on adults. Chiropractic care for kids is all about helping kids to move into a position of ease and assisting them to stay physically healthy. So, chiropractic treatment techniques used on kids and adults are very different.