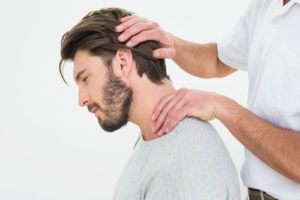 A car accident can be something one walks away from unscathed, or it can be traumatic enough to leave a mark on your mind and body. Even something as minor as a crash at 10 or 15 mph can injure your spine and neck, that too in ways that do not readily revel themselves. The effects of such damage may only manifest a week or even a month later. These need to be treated, or you face having to deal with reduced mobility and chronic pain.
Whiplash
A high-speed accident can bring on whiplash, with sudden change is speed being at the root of it. Some injuries stemming from whiplash can be readily identified, including shoulder and arm pain, blurred vision, dizziness, and headaches. Other, more serious injuries include disc damage, which may only seem like soreness in the muscles at first.
Of course, the first thing to do in such instances is to visit the Emergency Room. If there is pain, then something is obviously not right. It does not have to be visible cuts or bruises; simple pain is enough of a warning, and one you should definitely pay attention to. It would mean little if you had been wearing your seat belt at the time of the crash, because that does not protect your head and neck. That means you may have soft tissue injuries, which can be indicative of pain or arthritis.
Schedule a visit at chiropractor's office to get started with the treatment of your injury. Such a professional would be specially trained in treating a wide range of accident-related injuries to hit the spine and neck. Going in right away is also advisable from an insurance perspective.
Chiropractic Care for Auto Accidents
The first time you see a chiropractor after an accident, answer the questions regarding the event truthfully and how bad you are feeling. This will be instrumental in the diagnosis they make, which will also derive from a number of neurological and orthopedic tests, and maybe even X-rays. The results from these let the chiropractor decide whether you have soft tissue damage or a structural injury, like a herniated disc.
After this, they will present a plan you must follow for your chiropractic treatment, which can include exercises, chiropractic adjustments, cold packs, rest, or all of these things. A lot of times, massage therapy is also employed in tandem with other treatment.