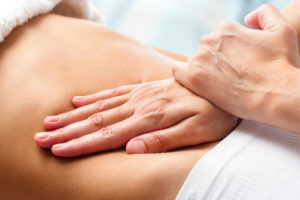 A lot of people swear by massage therapy and the way it helps them and their loved ones live a better life. While back in the day it was just an alternative option, these days it is so popular that "massage therapy near me" is a trending search on Google. Following is a look at some of the benefits it offers to people who take it up.
It Relaxes You
The most well known benefit of massage therapy is that it induces relaxation in the person undergoing it. A constantly tensed-up body is more the prone to getting injured, as well as inviting detrimental side effects such as digestive problems, weight gain, headaches, and sleeplessness. Living amid current society's bustle can leave you with no time to relax and let your body truly heal. Massage therapy gives you that opportunity, setting the body back to the relaxed state it occasionally needs to thrive.
It Reduces Stress
Many people overlook the adverse impacts which stress can bring to the body, especially in the long term. When a person experiences sufficient stress, a hormonal response is triggered in the form of Cortisol production. This hormone can lead to several negative side effects in terms of the person's health, such as weight gain, anxiety, gut issues, headaches, and insomnia.
Massage therapy, alongside other compatible treatments like cold laser therapy, has proved capable of bringing down the Cortisol levels in the body, allowing it to circumvent the stress response and move on into needed recovery. Not only does this improve the individual's health, but also their mood. Massage therapy performed over a longer span can even bring down pain, boost energy levels, and improve emotional well-being.
It Helps to Improve Posture
Many Americans have bad posture to blame for the majority of their health problems, which include neck, muscle, and back, pain. Chronic back pain makes a lot of people miss work, besides inviting partial disability. Needless to say, the way you sit or stand at any time of day is vital to whether or not that happens in your case. Poor posture unduly strains the wrong muscles, and leaves you with pain that should not be there at all.
Massage therapy identifies inequities in your posture, and focuses on bringing it back into proper alignment. This targets stressed muscles which may have gotten strained from prolonged bad posture, and loosens them so the person can be relieved of pain and pressure. From there, a relaxed state is much more easily achievable. Consistent massage therapy can also help you maintain good posture, through greater range of motion, mobility, and flexibility. Practicing this constantly can be highly beneficial.
It Helps to Improve Circulation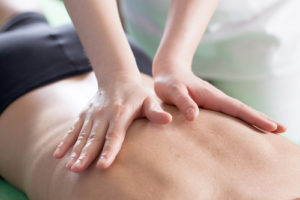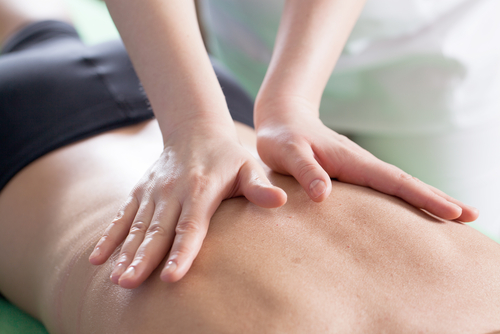 Consistent massage therapy can be good for blood circulation. This is because it helps the blood in your body to reach stuff, tensed, and damaged muscles. The pressure applied during therapy assists in moving the blood throughout the issue-ridden areas, through actions like squeezing, pulling, and twisting. This removes any lactic acid that may have formed in the muscles, and consequently, metabolic waste moves away from the internal organs so that lymph fluid circulation is boosted.
It Helps to Lower Blood Pressure
Massage therapy is capable of bringing down your blood pressure levels, as long as you go in for it frequently. It helps, lower the body's Cortisol levels, as previously stated, so that the individual can break free of depression, tension, and anxiety, each of which is a driver for elevated blood pressure. Lower blood is much better for the body, because it can stave off heart attack, kidney failure, and stroke, not to mention, several other health issues as well.
It Promotes Muscle Relaxation
One of the main reasons people go in for massage therapy is that it lets them experience true muscle relaxation. Not just overall, but targeted relaxation too can be achieved through the efforts of a competent therapist. The sources of pain inside the body are targeted, as are tense muscles. This helps the person achieve better mobility and circulation in those areas, by flooding them with oxygen and blood. Edema and stiffness can be efficiently treated in this way.
Endorphin levels in the body is boosted as well, which consequently drive up the production of dopamine and serotonin, which makes a person feel less physical pain in many situations.
It Boosts the Immune System
Most people are unaware of the fact that massage therapy can reinforce the immune system. Reducing stress and boosting an individual's cytotoxic capacity leaves the body much more capable of achieving nourishment from the nutrients it ingests. The natural "killer cells" in the body become more active, which means fewer infections and sicknesses can beset the person.