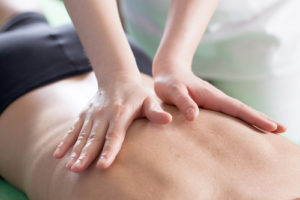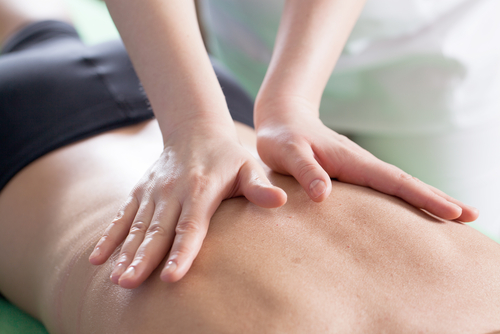 Chiropractic therapy is an alternative treatment method that used to cure mechanical disorders of the musculoskeletal system. This is a non-surgical method where chiropractors treat their patients by employing a hands-on spinal manipulation process. This treatment method will enable the body of a person to heal by its own without using any kind of surgeries or medications. Hence, you will not have to worry about any kind of side effects here.
Usually, people who are suffering from back pain, frequent headaches, spinal imperfections, etc., prefer to avail chiropractic care. In addition, athletes, teenagers, elderly people may also consult chiropractors in order to maintain a healthy lifestyle. Yet again, note that consulting a chiropractor alone will not be enough to get the most out of your treatment. For this, you must rather follow certain guidelines, such as the ones given below.
Go for it without Any Second Thoughts
Since chiropractic care is an alternative treatment method, some people may have their fair share of doubts about the therapy. The first thing you must do is to let go of these doubts and go to the chiropractor with an open mind. You can then inquire about the practical details of the therapy. Understand that chiropractic therapy can cure a lot of health conditions without using any kind of invasive measures. Once you undergo the treatment, you can feel the difference in the level of pain as well as the functionality of your body.
Be Clear about your Health Issues
While talking to your chiropractor, you must be able to specify the type of issues you have, and which part of your body is exactly affected. In addition, you must specify the outcome that you expect from the therapy. Then, the therapist will analyze your health condition and will tell whether it is possible to achieve what you expect.
It is to be noted that a proper and healthy communication is the foundation of chiropractic treatment. At this point of time, you must discuss your treatment expense as well. A good chiropractor will be able to provide you an estimate of your therapy expenses before you start. Usually, the charges per chiropractic session ranges from $25 to $200 depending upon the type of treatment required; the number of sessions will also depend on the intensity of your health condition.
Be Patient
One of the main things that you must understand is that chiropractic therapy is not an overnight healing process; it will take time to cure your health condition. In fact, some of the disappeared symptoms may show up after some time as well. Note that your nervous system and body were out of sync for a certain period of time. Hence, it will take some time to get things back to normal. There is no need to get disappointed either, because even though the treatment process is slow, the symptoms will be gone for good once your body is completely healed.
Follow your Chiropractor's Recommendations
It is a known thing that you must thoroughly follow your physician's recommendations in order to thoroughly cure your health issue. Nevertheless, this is really crucial in the case of chiropractic care since the only treatment method used here is the manual spinal manipulation unlike other methods that include medications and surgeries. In case you canceled your appointment with your chiropractor once you start feeling better, the symptoms are more likely to appear again, and that too, with more intensity.
Note that it will take a fair amount of time for your body to heal completely. Besides, always follow the maintenance care routine that your therapist suggested you in order to stay healthier. Usually, they will recommend the use of ice packs or warm water bags on your spine in order to alleviate inflammation as well as to relax your muscles.
Stay Active after your Chiropractic Sessions
It is really important to keep your body active after a chiropractic session in order to get the most out of it. Usually, your therapist will suggest some stretching exercises that you will have to do on a daily basis. In addition, you can go for a walk, ride a bicycle, or go jogging. After all, the intensity of your pain will be reduced after a session and you may take the full advantage of it. The mobility of your spine and joints is the thing that enhances your recovery speed.
Apart from that, staying positive is also equally important in order to speed up your recovery process. In fact, staying positive about the treatment is sure to have a dramatic effect when it comes to the outcome of your treatment. According to many recent studies in the field of chiropractic care, patients who always stay optimistic about their therapy have unbelievably reduced the negative results in comparison to people who stay pessimistic about their treatment.