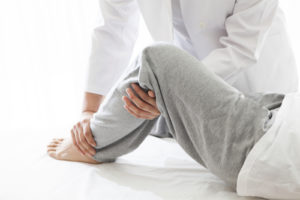 The number of people migrating to alternative treatment options is increasing with every passing day. One such popular treatment option is chiropractic therapy in which the therapists cure the mechanical disorders in the musculoskeletal system of their patients. The main attraction of chiropractic therapy is that it does not involve any medications and is a non-invasive treatment. Rather, the chiropractors will usually employ some hands-on methods such as spinal adjustment in order to tackle the issues. Here, the body of the patients will heal on its own, and hence, there is nothing to worry about the side effects of the treatment either.
Normally, people suffering from chronic headaches, spinal imperfections, back pain, etc., will consider chiropractic services. In addition, this is a great option for improving the behavior of children, the lifestyle of athletes and elderly people, and for curing ear infection, etc. However, consulting a chiropractor or availing chiropractic therapeutic services will not be enough to address your health issues. Rather, you must follow certain guidelines, mainly after your chiropractic sessions, in order to get the desired result. Note that unlike the conventional treatment options, your body will have to cure by itself here. Hence, it will take time. Besides, you must follow the instructions given below in order to speed up the healing time.
Hydrate
The main aftercare tip that you must consider after availing chiropractic services is to drink a lot of water. In fact, the key to speed up our body's natural healing process is by hydrating the body well. Note that water helps a lot to cushion the joints as well as to flush away the waste produced by our body. In addition, water is the main agent that transports necessary nutrients to important cells of our body.
Note that during the chiropractic therapy sessions, the doctors will retrain your muscles. So if your body is not well hydrated, your muscles and joints will not be able to move or shift properly.
Stay Active
It is really essential to stay active after your chiropractic sessions rather than taking full-time bed rest, like in the conventional treatment methods. In fact, your chiropractors will suggest you do a set of workouts after your therapy; you must do these exercises daily. In addition to that, you may consider the options such as going for a bicycle ride, jogging, walking, etc.
Note that the mobility of your muscles and spines play a major role in enhancing your recovery speed. Plus, there will be a notable change in the intensity of your pain after the chiropractic sessions and you can make the maximum use of it.
Similarly, it is also important to stay positive after the chiropractic treatment sessions. According to many studies, people who are optimistic about their treatment results have a dramatic change in the recovery speed, when compared to the patients who are pessimistic about the same.
Rest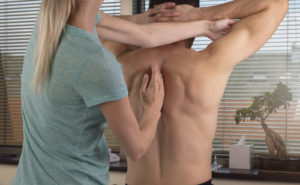 Just as it is important to stay active after your chiropractic therapy, it is also important to take enough rest as well. It is to be noted that daily activities may cause stress on your body and taking enough rest will help your body to deal with that stress. In other words, taking adequate rest or giving adequate time for your body after chiropractic adjustment is important for your body to recuperate faster.
It is recommended to avoid overstressed activities or prolonged physical workouts such as marathon training or home enhancement projects for a couple of days after your therapy. Normally, the doctors may suggest taking rest for 20 minutes after every stressful task.
Avoid Injuries
Needless to say, the main thing that you must take care after your chiropractic sessions is to avoid injuries. So, take necessary precautions while doing workouts or other activities. In fact, most chiropractors will suggest their patents to avoid doing tasks such as ironing, hovering, lifting heavy weights, etc., up to two to three days after their chiropractic therapy.
Moreover, if you experience any pain or even a headache after doing some kind of activity, it is better to avoid doing those tasks. Plus, it is recommended to consult your chiropractor when you are injured or whenever you feel something is not right about your healing process.
Continual Feedbacks
Apart from following the prescribed workout routine and your doctor's instructions, it is necessary to check in with your therapist at least once in two weeks. You can talk to them about your daily activities and its effect on your body so that they can see how your progress is, and suggest better options, if it the present activities are not that helpful.
Furthermore, ask you chiropractor for a proper diet plan that works for you, as they will know better about your body conditions. You can also ask your doctor to recommend some specialist trainers if required.