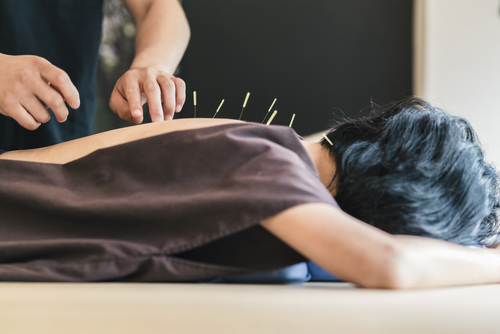 Acupuncture treatment is gaining widespread popularity these days. Some people have even claimed that any illness can be cured through acupuncture. However, there are a few things, which should be well understood before planning to go for the treatment.
In fact, having a general idea about how the treatment will definitely help you attend the treatment in a relaxed manner. It will also help you clear your doubts before you start the treatment. So keep the following points in mind before you enter a session of acupuncture therapy, and everything shall work out fine.
The Needles are Small and Need Not Be Called "Needles"
It is popularly believed that the acupuncture needles are of the size of sewing needles, causing widespread fear. Yet the truth is that acupuncture needles are barely the size of bristles of a brush. They are flexible and extremely thin and they do not hurt when they contact your skin. Generally, it causes a mild achy sensation under the skin; hence there is nothing to be afraid of here.
A Treatment That Follows Chinese Traditional Medicines
The treatment is based on the principle that the energy that governs the body, known as "QI", regulates the life in our body. When the flow of "QI" is interrupted, this may cause health concerns. By pinpointing 12 meridians along the body using needles, the practitioners restore the flow of energy throughout the body; this is the whole principle behind acupuncture treatment.
Scientifically Proven Method of Treatment
Most of the western medical fraternity believes that acupuncture is useless. However, extensive research has shown that it is an effective way to combat all health conditions. Doctors have been successfully treating common issues like back pain, neck pain, and headaches with the help of acupuncture. Moreover, there have also been successful treatments carried out for infertility, cramps, menopause, and weight gain. Hence, it should not be underrated due to a common misconception.
The Treatment Guarantees Stress Relief No Matter What
The acupuncture therapy, regardless of why it is performed, is always successful in reducing stress. This is because it activates the anti-stress hormones in our body, leading to a relaxing sensation inside. Apart from this, acupuncture is carried out accompanied by soothing music when the patient lies down in a cozy place. This also adds to the reduction in stress levels.
Be Sure about the Consulting Physician
Even though acupuncture is a safe way of treating any health issue, it is still advised to consult a trained physician. There might be people looking to make a fool out of you. So it is better to check the physician's qualification before you start. If you can notice the initials L. Ac. (licensed acupuncturist) after the person's name, then he/she is an approved physician. If you want, you can also enquire about their training and confirm that the therapist knows well about the treatment.
The Acupuncture Treatment is Not Just for Pains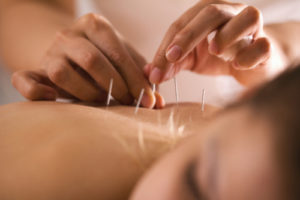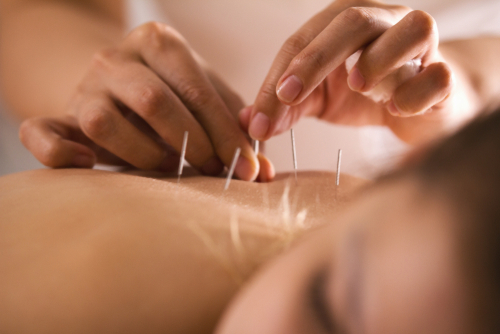 There are many ailments, other than the common cold and stomach viruses, that can be cured by acupuncture therapy. It is out of the common misconception that people cancel appointments just because they are sick. According to the World Health Organization, acupuncture can even treat cancer, neurological disorders, infections, childbirth problems, and emotional stress to name a few.
You Should Not Go on an Empty Stomach
One of the things that the acupuncturists may forget to inform you before your sessions is that you should not go on an empty stomach to the treatment. It is advised to have at least a small snack, if not a full meal. This is because it is reported that patients experience lightheadedness as well as dizziness after they finish their treatment session.
You May Have to Obey Several Instructions
Acupuncture is used to access the internal organs of your body and treat them appropriately. Therefore, the therapist may ask you to do several things so that they can gather sufficient information about your body. They may check the reflexology of your tongue, hand, and feet. They may also check radial pulse and abdomen, which correspond to a different organ of the body. Hence, go prepared to heed to all the instructions.
You Do Not Have to Remove your Clothes like in a Massage
Acupuncture requires you to expose parts of the skin. So you may be asked to roll up your dress above the elbow or the knee according to the needs of the treatment. It is also recommended that you wear loose clothes so that it is convenient for you to roll up your clothes. Fully removing the clothes not required in most cases.
Expect Questions about your Body and Health
Apart from the physical checkup, acupuncture therapists generally inquire about the patients' health in general too. They may require you to inform them about your lifestyle and habits. This is done to make sure that the treatment could be carried out with better effectiveness. You can expect questions related to bowel movements, urination, as well as menstruation.